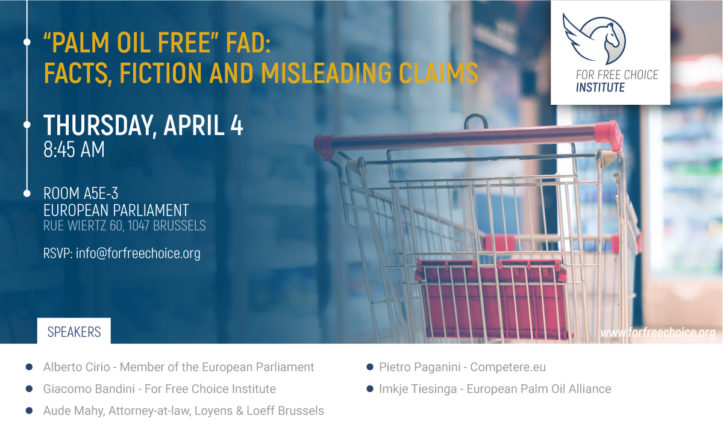 "Palm Oil Free" Fad:
Facts, Fiction and Misleading ClaimsThursday 4 April – 8:45 AM 
Room A5E-3, European Parliament
Rue Wiertz 60, 1047 Brussels
Are "Palm Oil Free" products better for health and the environment? Are "Palm Oil Free" claims helpful for the consumer? Are they anti-competitive?
 We discussed with:
Alberto Cirio – Member of the European Parliament
Giacomo Bandini – For Free Choice Institute
Aude Mahy – Attorney-at-law, Loyens & Loeff Brussels
Pietro Paganini – Competere.eu
Imkje Tiesinga – European Palm Oil Alliance
You can download a summary of our study here!