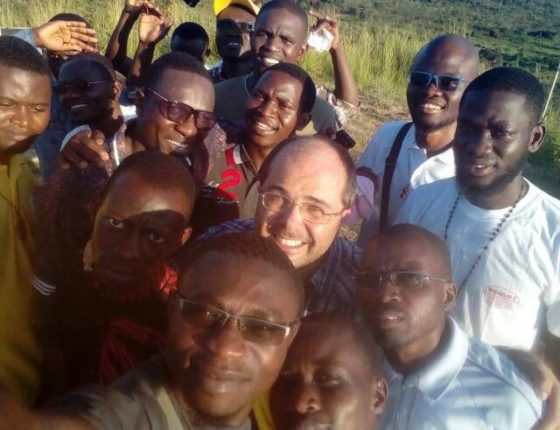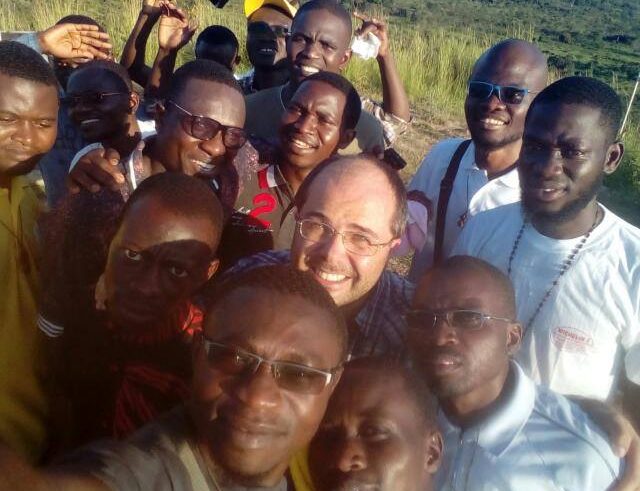 In the heart of Central Africa, between hunger, poverty, and war, a man's work shows us the way to prosperity and sustainability.
In Europe, we worry about immigration but we do little to solve the problem at its root. We cry for the poor of Africa but we do little to help them promote a market economy. We do exactly the opposite, we take away from Africa the tools to prosper, forcing them to migrate or massacre themselves in tribal wars that enrich Western arms producers. 
Father Federico Trinchero, as we have already told, is helping dozens of Africans to create a sustainable economy. Father Trichero is a man of God whom governments should follow as an example. It would help us solve many problems.  
Father Federico Trinchero is leading an important project that employs 500 young people in the Central African Republic, removing them from armed groups into the production of palm oil.  From today, every Wednesday for the next 3 weeks, we will tell you in detail how the Church, through this culture, is bringing prosperity, development, and sustainability to the heart of Africa.
Father Trinchero's mission is to develop a local economy that creates employment, prosperity and ultimately freedom for African citizens. The community of the Carmelite Friars arrived for the first time in Central Africa almost 50 years ago, with the main purpose of helping the local population to get out of poverty. In 1998, after the purchase of a small piece of land destined for never-built dwellings, the Carmelite Friars, in order not to leave the uncultivated land, decided to start the production of a sustainable raw material capable of bringing prosperity and development: the oil of the palm tree.
After identifying uncultivated and unused areas outside Bangui, the country's capital, they planted around 15,000 oil palms thanks to the advice of an expert agronomist. No deforestation. Following their own convictions, the Carmelites, before hurting nature, would harm themselves. Indeed, the Carmelite community struggles every day against the overbuilding happening in the city. While their idea of ​​contributing to the development of the local population through palm oil has been supported and shared by the whole local community, starting from different regional organizations, in the West, several NGOs and MNCs have started an ideological and commercial war, with no reliance on the scientific method, against this sustainable ingredient.
This product of the earth, as evidenced by various indicators, presents a better stainability profile than other raw materials. In particular when its production is subjected to high standards and certifications aimed at reducing its effects on nature and biodiversity. Several studies, such as that of the Norwegian University of Life Sciences (NMBU), provide a very significant figure: the industrial-scale conversion of the cultivation of oil palms is associated with less than 0.5% of global deforestation.  
Unfortunately, several multinationals have preferred not to invest in sustainable supply chains to pursue the easy way of easy income – moving from sustainable palm oil to less sustainable alternatives.
Thanks to concrete actions such as that of Father Trinchero, this ingredient has made it possible to balance the right of millions of farmers to cultivate the land with the preservation of flora and fauna. 
We are witnesses, more and more, of stories like that of Father Trinchero. The Carmelite Friars themselves have recently opened a school of sustainable agriculture in Bangui, to teach and spread the message. 
THE MESSAGE: development, prosperity, sustainability and respect for the environment can easily coexist.
Palm oil, sustainability, the future are stronger than hatred and civil war between Christians and Muslims. So many challenges and one certainty: this ingredient can guarantee both a dignified future for thousands of people and the preservation of biodiversity. We must continue on the path that Father Trinchero is showing us with infinite dedication. A unique example during these times and, for this reason, even more precious.