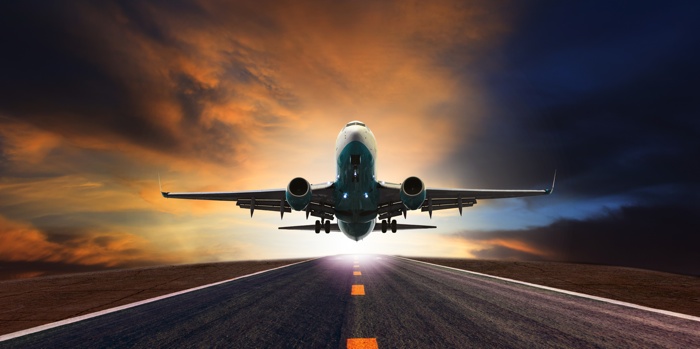 Air travel connects us. It makes it so that we don't have to take boats across large oceans. It turns weeks and months of travel time into just hours. It just simplifies our life in many ways. But this is not enough, according to some establishments representatives. The Netherlands and France are trying to enlist other European nations to join them in ending tax exemptions on jet fuel and plane tickets. Presented at The Hague, this plan is suggested as a part of the drive to make the EU carbon neutral by 2050. Will a new air tax solve the environmental problems? Absolutely no!   
Curious fact: politics concerns on the environment are rapidly increasing since Greta Thunberg's advocacy actions were covered by the media with an unprecedented effort. Yet, the situation is turning ridiculous. It is clear that politicians are not sincerely interested in the future of the environment, but are just following the agenda set by a well-organized group of extremists. In order to properly address this foolish proposal, let's see what the facts say and what the consequences are. 
Estimates made by an environmental NGO say that between 1990 and 2016, overall emissions fell by 43%, however, aviation emissions more than doubled. There has been a boom in intra-European city trips due to a combination of low aviation taxes, an increase in budget airlines, and the rise of housing websites such as Airbnb. About 3% of the total EU greenhouse gas emissions and more than 2% of the global emissions come directly from aviation. The published study 'Taxes in the Field of Aviation and their Impact' suggested adding a 10% aviation tax to airfares in Europe. The results would be an estimated 10% rise in fares and an 11% reduction in passengers. The report itself conceded that such a tax would cut jobs in that sector, but said it would have a very little overall impact on European unemployment rates.  
They are wrong. They are ignoring logic and facts.
FACT NUMBER 1 This report was dismissed by the Airlines for Europe (A4E) group. The group called it "simplistic" and claimed it "does not accurately reflect the negative impact such taxes have on the economy". People who work in such sectors often have to go through specialized training. The report assumes that these people, trained specifically for the aviation sector, would be compensated by jobs in other sectors. Look at the facts. 600,000 highly specialized jobs, with good pay, cannot be easily replaced.  
FACT NUMBER 2 In addition, the report fails to take into account the shift of travel to other transportation modes or other countries in their calculation of CO2 emissions. Not only would it decrease travel to Europe hurting industries like tourism, agriculture, and the general economy, but it would increase other modes of travel which result in possibly worse amounts of carbon emissions. Other modes of transportation can be even more detrimental, with driving, for example, National Geographic estimates that people double their emissions when they drive instead of fly. People cannot be expected to ride their bike to other countries when they travel. Whichever they choose to transport themselves will more than likely still involve large amounts of CO2 emissions. In fact, recent studies show that aviation taxes do not have a significant effect on reducing emissions. 
The aviation sector is already subjected to several taxes. Air passenger duty and VAT for domestic flights average at 11 and 4 euros respectively. Dutch is planning to impose another 7.5 euros tax for carbon emissions. It is already hard for many families to travel due to the cost, and taxes such as these would be detrimental to the mobility of the most socially and economically vulnerable consumers. 
Taxation is not the way to bettering our environmental impact. In order to ensure greater sustainability, we must have regulations that maintain a balance between human needs and environmental needs. Taxes will not help the environmental situation, it will only hurt the economy and citizens. Rather than a new excise, promoted by an establishment who lives in its own bubble of wellness and privileges, it would be more effective to find technological solutions and to use fuel provided by sustainable chains. Citizens must be included in the decisional processes, especially when they deeply affect their choices and lives. 
This air tax is a tax on consumer freedom, a tax on our jobs, and a tax on our wallets.