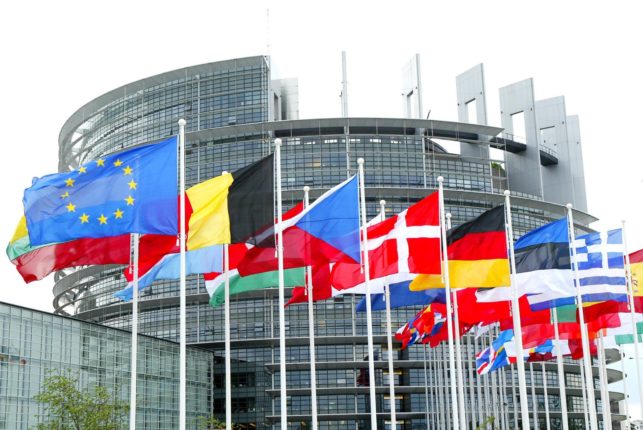 The provisional results for the election of the European Parliament are now in, and now it is time for the soon to be elected officials to come together to combat the many hot issues in European politics today.
With a turn out of a little over 51% of European Voters, more people voted to have a say in this election than the 2014 election where the turn out was only an approximate 42%. The 50% voter turn out is the largest turnout in two decades for the European Parliament elections.
The big winners based on provisional results for the election are the European People's Party, the Progressive Alliance of Socialists and Democrats, and the Alliance of Liberals and Democrats for Europe (partnered with the Renaissance and USR PLUS groups) winning a respective 23.83, 20.37%, 13.98% of the total votes. The major change for this elections is that while the center-left, center-right coalition of EPP and S&D still came out on top, it lost its majority in the parliament. Where the center-left, center-right coalition used to hold over 50% of the seats in parliament, now they hold an approximate 43%. Because of this, the European centrists will have to reach out and combine with alternate coalitions in order to effect the change and maintain their authority in the European Parliament.
In the grand scheme of politics and elections, it is important to remember that they are the citizens chance to be heard and to make the changes they want to see. In addition, people have to keep in mind that collectively we are the European Union and that while party and national discriminates exist, the decisions made represent the whole of the European Union and effect all of us. Often, we see political parties compete to out power one another, but to create a better Europe, they must begin working together. Many issues today such as migration and Brexit have divided the European Union by party and by state. This term we hope to see a unified Parliament that works to better the entire European Union, and not just their personal party or state.
Distribution of Seats based on provisional results:
Party

Seats

% of Vote

EPP

– European People's Party (Christian Democrats)

179
23.83%
S&D

– Progressive Alliance of Socialists and Democrats in the European Parliament

153
20.37%
ALDE&R

– Alliance of Liberals and Democrats for Europe + Renaissance + USR PLUS

105
13.98%
Greens/EFA

– Greens/European Free Alliance

69
9.19%
ECR

– European Conservatives and Reformists Group

63
8.39%
ENF

– Europe of Nations and Freedom Group

58
7.72%
EFDD

– Europe of Freedom and Direct Democracy Group

54
7.19%
GUE/NGL

– European United Left-Nordic Green Left

38
5.06%
NI

– Non-attached Members

8
1.07%
Others

– Newly elected Members not allied to any of the political groups set up in the outgoing Parliament

24
3.20%