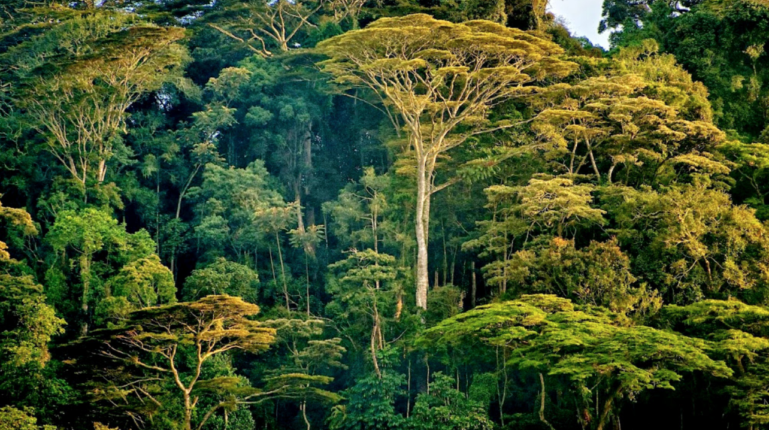 Sustainable agriculture is the best tool to defeat poverty and slow down immigration. Sustainable palm oil plantations help promote economic and social development and environmental sustainability.
In the heart of Africa, more precisely in the Central African Republic, the Piedmontese priest Federico Trinchero leads a project that employs 500 young people, taking them away from armed groups, in the production of palm oil. The goal is to develop a local economy that creates jobs, prosperity, and well-being. Local economic development is the best weapon against war and the best process to stop the migration to Europe. Palm oil plantations are this tool.
Palm oil is, therefore, the key to the future of 500 African children. Stories like that of Father Trinchero are also found in less fortunate regions of the world such as Indonesia or Colombia.
What is so special about palm oil plantations? They are the most productive and most sustainable.
The palm oil supply chain makes an important contribution towards the achievement of the United Nations Sustainable Development Goals with the involvement of the entire supply chain:
Poverty eradication;
Sustainable Development;
Elimination of inequalities.
A chain of values ​​that includes governments, companies, small farmers – such as those led by Father Trinchero – refiners and consumers. The United Nations itself, through FAO, noticing this story of hope and sustainability, decided to contribute by providing expertise and know-how.
But then, why do Western NGOs, some European food companies, and even some parliamentarians and Commission officials boycott palm oil so fiercely?
The reasons are multiple and different, they are simply summarized in three:
Environmental ideology
Anti-science ignorance
Commercial interests
NGOs that carry out important checks are often motivated by purely ideological reasons. They pursue a perfect world, they ignore reality and do not balance the relationship between man and nature as Pope Francis says.
Many people involved in the palm oil war do not rely on the scientific method. They follow the emotions, they get excited for a little orangutan, understandably, but less for a child who has no means to feed himself. This is today's Europe.
And then there are entrepreneurial and multinational companies that have preferred not to invest in sustainable supply chains to pursue the easy way of easy profit – moving from sustainable palm oil to less sustainable oils.
The "free-from" claims have been used for years on the packaging of food products to deceive the consumer. However, as shown by the latest figures, consumers have realized that this is a practice comprised of commercial tricks, and as such, sales of "free-from" products have started to decline.
The boycott of palm oil complicates the achievement of the Sustainable Development Goals (SDGs) of the United Nations. Those who discriminate against palm oil, through the uncontrolled use of "free-from" labels, are responsible for this failure.
As Pope Francis indicates, that between man and the environment is a delicate balance. At this moment, palm oil is the crop that best guarantees this balance. Thanks to its properties and its high yield per hectare, palm oil is the best ingredient to reduce deforestation. The best one to protect diversity.
This ingredient allows us to balance the right of millions of farmers to cultivate the land with the preservation of flora and fauna. At this moment, palm oil is the most sustainable crop to guarantee this balance in some areas of the world.
So instead of boycotting it, we must support its responsible use. In order to be witnesses, more and more, of stories like that of Father Trinchero.
Palm oil, sustainability, and the future are stronger than the hatred and civil war between Christians and Muslims. So many challenges and one certainty: this ingredient can guarantee both a dignified future for thousands of people and, at the same time,  preservation of biodiversity. We must continue on this path, the one of sustainability.