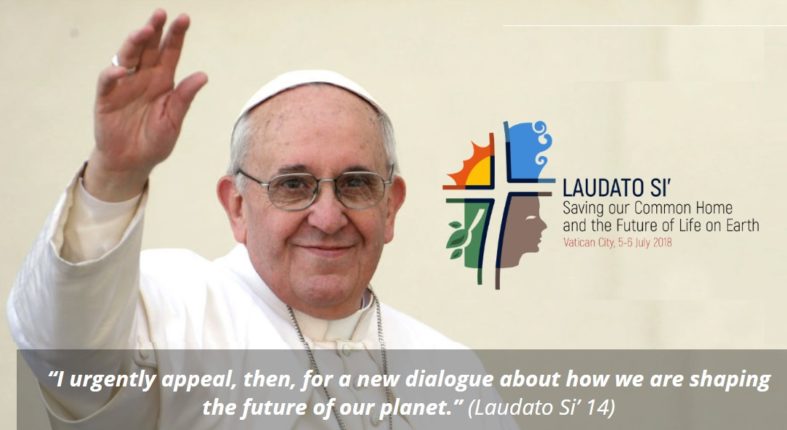 Palm Oil plantations are a resource for development and an instrument of economic and political stability. For the Vatican, it is a balance between human needs and environmental sustainability. The plantations also help control migration to Europe.
The Pope meets the CEO of one of the largest energy multinationals and reaffirms the concept of the encyclical Laudato Si: it is necessary to balance human development and sustainability. For Pope Francis, the poor and the citizens of developing countries have the right to undertake economic activities to prosper, but they must do so in a sustainable way. In fact "it is the poor of Africa and Asia who suffer the most from it".

Even the Vatican now recognizes the validity of the project launched by the priest Federico Trinchero. He promoted an oil palm plantation that employs 500 young people in the production of this ingredient, removing them from the poverty and violence of armed groups. Local economic development is the best weapon against war and for the control of the massive migration processes to Europe. Palm oil plantations are a practical tool.
The Vatican has taken a stand for Sustainable Palm Oil as early as 2018 by organizing a conference in which the African Cardinal Turkson had declared that "palm oil is the tool to stop the migration of tens of thousands of Africans to Europe" and is also an activity capable of stimulating development and growth.
Palm oil is the best ingredient to promote sustainability. In fact, cultivations competing with oil palm have a greater impact on the environment and biodiversity. For example, the yield per hectare of the oil palm is very high: about 3.8 tons per hectare (t / h). While the yield of alternative oils is far lower: 0.8 t / h for rapeseed oil, 0.7 t / h for sunflower oil, 0.5 t / h for soy oil.
But then why so many Western NGOs and several European food companies boycott palm oil so fiercely?

Only for commercial reasons. Instead, they should listen to their conscience and listen to the words of the Pope and those who work every day in local communities such as Federico Trinchero. Contrary to what was suggested by Pope Francis, many subjects involved in the palm oil war do not rely on sustainability or the scientific method. Their ideology and their commercial interests do not propose solutions to the climatic emergency but ignore the necessary balance between man and nature.
Palm oil is just one example of available solutions to poverty and climate issues, but they are hindered by fierce commercial dynamics; the same ones that caused the environmental crisis in which we find ourselves. The Pontiff showed us the way of sustainability. It is our time, as citizens, to follow him.
Companies like Barilla, Coop, Iceland, and Trapa need to listen to the Pope. Indifference is the worst of men.