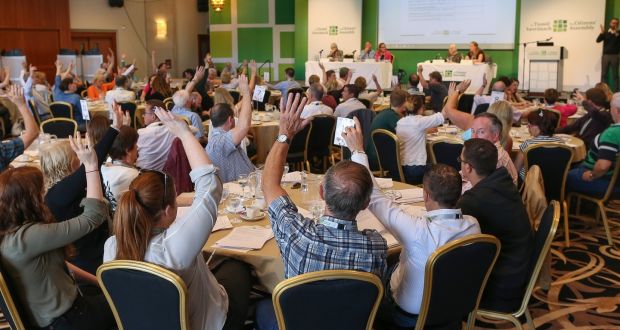 What's the solution to this period of difficulty of democracies? On one hand we have the populist solutions, actually very similar to the old ones. On the other, institutions could embrace innovative proposals like the citizens assembly created in Ireland in 2016. 
Today, a major challenge for democracies and governments is hearing the voice of the people and involving them in the decision making processes. Populists pretend to bridge the gap between politicians and citizens. Yet, are they the only solution for democracies? 
In 2016, Ireland came up with the idea of a citizens assembly to consider several political questions. 
Mary Laffoy, an Ireland Supreme Court judge, was chosen as the chairperson. The other 99 members were citizens, eligible to vote, that were chosen at random. An additional 99 citizens were chosen as substitutes. 
Members received payment for expenses but nothing else as to ensure they would not be swayed. The total cost by March 2019 was €2,355,557. 
Despite the expenses, this tactic proved quite resourceful in providing government officials the opinion of the public. Not only did it open an area of dialogue between citizens concerning hot topics, but it led to decisions in controversial areas such as abortion laws. 
This is an effective mode of guaranteeing citizens opinions being heard by governmental officials and decision makers, in general.  
Government officials in democracies are elected to represent the citizens, but that doesn't mean they are able to hear what the people want and, above all, understand their needs and believes.  Today, with corporations funding campaigns, engaging in lobbying, and paying off scientists to find research supporting their commercial ploys, it is ever more important that new ways of listening to consumers, and discussing topics, become available for representatives. People need their advocate too. 
Could this be the future of democracy? For sure, citizens assembly afford a larger voice to the public and can help guarantee that their opinions are heard. 
Nevertheless, they could be insufficient if active only at national level. Settling more regional and local based assemblies would guarantee better representativeness to particular requests and sensitivities, extending the decisional level also to rural and remote areas and bringing citizens closer to politics. 
European Union timid tentatives to move in this direction, with petitions and people's legislative proposals, did not make progress in their purposes. Citizens are still feeling disconnected by European institutions. 
Evolving governments and regulations to incorporate citizens opinions is the right way but it needs innovative tools. That's the way to defeat populisms and, especially, their simplicistic political prescriptions. 
Decision makers should continue to stimulate discussion amongst citizens and continue to seek new ways of integrating citizens, without renouncing to their key role and responsibilities. More countries should begin to enact assemblies such as these to stimulate discussion, educate, and hear the voices of its citizens. EU will just follow.