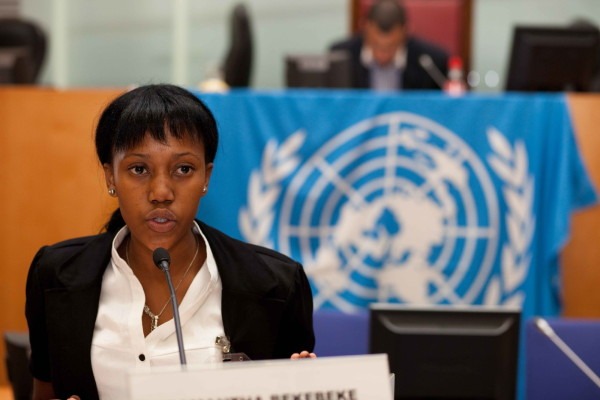 Father Trinchero who, in the heart of Central Africa, amidst hunger, misery and an on-going war against his work, points the way to prosperity and sustainability.
Father Federico Trinchero, as we have already told, with the help of extensive palm oil plantations, is helping hundreds of African children create a sustainable and lasting economy. Vision and solidarity are at the heart of this long-term project. If politics follows this path more often, many problems could be solved. Instead, we prefer to hinder, sometimes diminish, the work of men, of "goodwill," rather than take them as an example to follow.
It is no coincidence that the work of the Carmelites in Bangui has enhanced the cultivation of palm oil. This activity assisted young men and women fleeing the war, this gave them a job in a system of production, concrete work, and it also provided an important contribution to the achievement of the United Nations Sustainable Development Goals (SDGs) with the involvement of the entire production chain. Three goals, for example, that are highly benefited are:
Poverty eradication;
Sustainable Development;
Elimination of inequalities.
A chain of values ​​that includes governments, companies, small farmers – such as those led by Father Trinchero – and refiners all the way up to the consumers.
After the civil war of 2013, the mission of Father Trinchero along with the churches and parishes of the territory hosted more than 200 thousand displaced people that were fleeing war and poverty. This allowed the project to gain international prominence and attract the attention of the organization that awards the Nobel Prizes, as well as the United Nations themselves – through the FAO. Coming to know this path of hope and sustainability, the international community has decided to insert and confirm with the supply of competence and know-how. Since 2018, the FAO is tasked with providing all the planting supplies, including new machinery, and investing heavily in workers' agro-technical training.
We wonder then, why different NGOs, some European food companies, and even some parliamentary and Commission officials, boycott palm oil so fiercely?
The reasons are multiple and different, but they are simply summarized into three main ones:
environmental ideology;

anti-scientific positions;

commercial interests.
NGOs that carry out important checks are often animated by ideological models of thought. They pursue a perfect world and are unable to find a balance between man and nature, as Pope Francis claims.
However, Father Trinchero, during the interview he gave us, did not hide the difficulties of his mission:
management costs

remain considerable;

competition

from low-priced oils from foreign countries;
the community suffers

theft and nocturnal vandalism

.
The boycott of palm oil makes it more difficult to achieve the United Nations Sustainable Development Goals, and could also penalize fundamental projects that take place in developing countries such as the Central African Republic. Those who discriminate against palm oil, a common example being the uncontrolled use of "without" labels, are responsible for this failure.
We must continue to invest in sustainable agriculture, the best tool to defeat poverty and keep migration flows under control. Father Trinchero understood this. Sustainable palm oil plantations promote economic and social development as well as promote environmental sustainability.