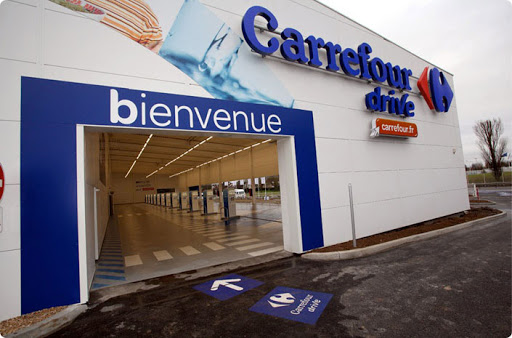 Carrefour is a member of RSPO. It supports sustainable palm oil. In France the company boycotts it. Why?
Carrefour France boycotts palm oil. And yet, Carrefour is an historic member of RSPO (Round Table for Sustainable Palm Oil), investing heavily in the development of the sustainable supply-chain of palm oil.
Why are these two options so radically different? Either one or the other is true. The two cannot coexist. Either you back on palm oil or you boycott it. You can't do that if the intention isn't financial. Carrefour France decision to boycott palm oil was made on apparent economic grounds.
So, the situation concludes with:
Using false information to deceive us, the customers
Denigrating the palms and those who rely upon them – millions of people
Contrasting global corporate policies and ridiculing management.
The current advertisement by Carrefour France to encourage the sale of their cream-spread claims:
"For him (as they show a child with a crêpes), oil is used to fry, palms are for the beach, so there is no reason to have them on his crêpes".
This message is disparaging, offensive and colonialist, and therefore racist:
It denigrates a plant that has existed on this planet long before the French
It offends those – millions – who lives in plantations, works there, and today cultivates them sustainably, as internationally Carrefour promotes
It expresses the typical European, and in particular French, colonialist attitude. Reducing the world to a beach on the Côte d'Azur where palm trees are obviously imported and artificially maintained.
This is deceiving for customers. It didn't take them a long time to find out that:
Palm oil is healthy, especially if consumed as part of a balanced diet
It is the most sustainable vegetable fat with the strictest of sustainability certifications.
Carrefour at the international corporate level uses it regularly, also proactively participating in the improvement of the sustainability of the supply chain
We therefore ask Carrefour to provide us with an explanation of the racist and disparaging attitude of its French division.
We ask RSPO to intervene.
We ask French consumer to think about that before going to any Carrefour store.
Carrefour International relies on science and facts, and works to strengthen the sustainability of the palm oil supply chain with the support of Greenpeace and WWF. It means that palm oil substitutes are less sustainable. In other words, the palms on the beach may be good, but the other crops that Carrefour France prefers are dangerous for the planet.
We understand the difficulties on the market. When it comes to these marketing tricks, it means that the products are unable to get off the ground. There are other marketing strategies and, in particular, ethical ones that differentiate between them.